Introducing Postcards from a Supply Chain
Jan 5, 2015
TL;DR I've got a new weekly blog/newsletter thing. You should sign up.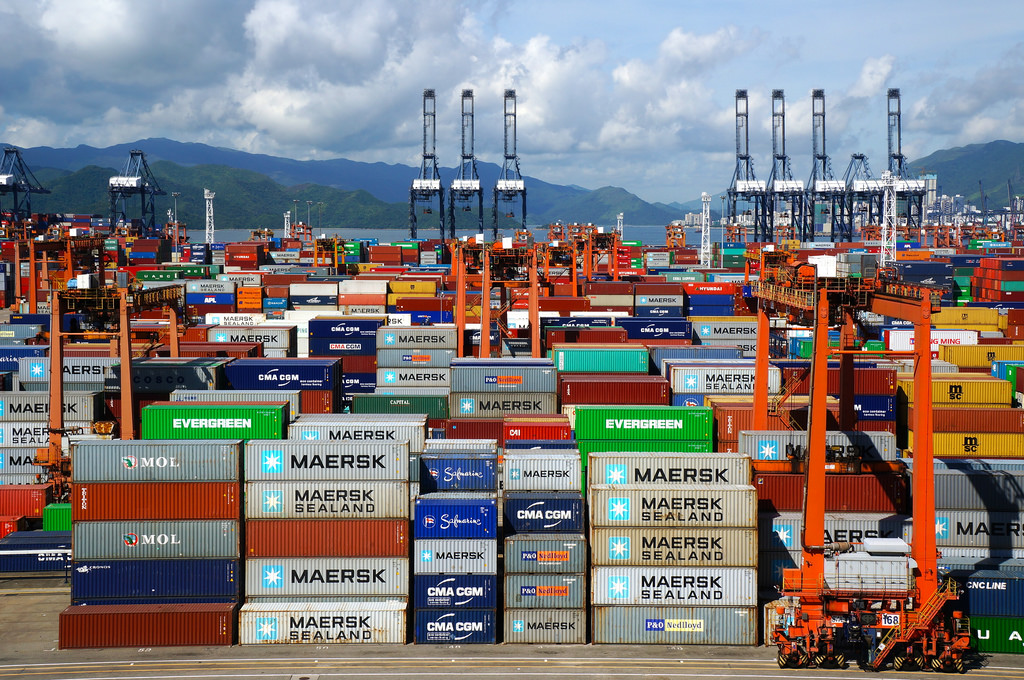 Last summer I spent a few weeks in China. I was travelling with Unknown Fields, a nomadic design studio, so it was far from a conventional holiday. Previously Unknown Fields trips have included things like driving around US military outposts on a converted school bus while interviewing conspiracy theorists or exploring Chernobyl before catching a train to Baikonur.
This time the plan was to follow the electronics supply chain back to it's source. This included a week aboard a Maersk container ship, the electronics factories of Shenzhen, the commodity markets & christmas workshops of Yiwu, the 'ghost' city of Ordos, and the rare earth metal mines & refineries of Baotou.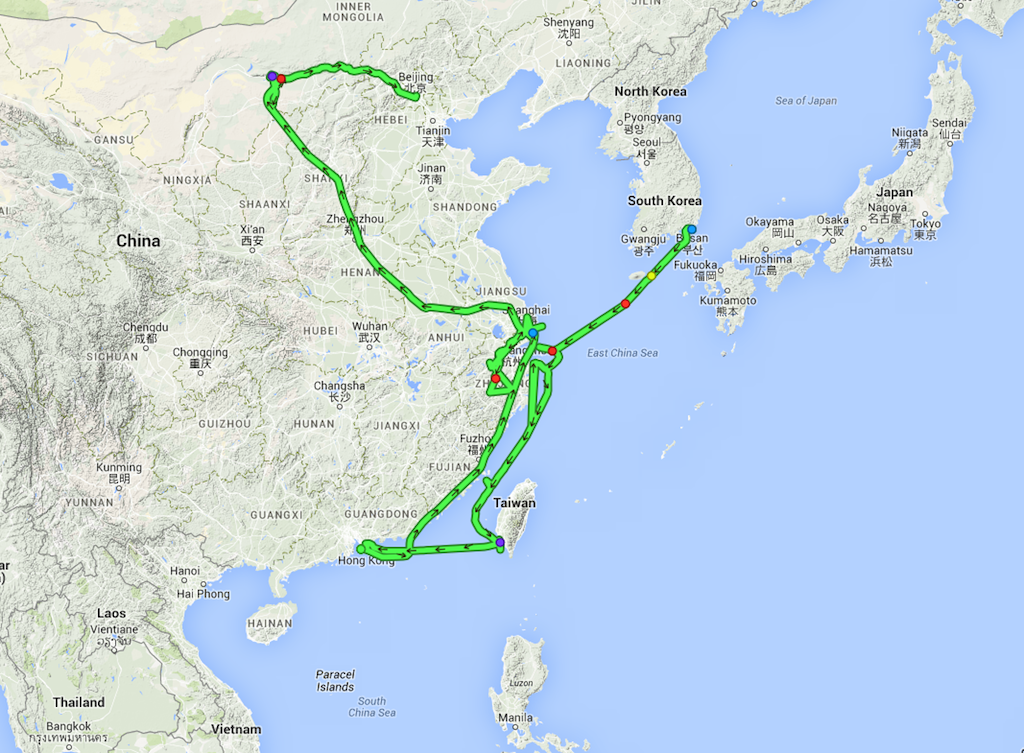 There were 18 of us making the voyage, including group leaders Kate Davies & Liam Young, writer Tim Maughan, artist Sascha Pohflepp, architect Zhan Wang, photographers Toby Smith & Richard John Seymour, information designer Sha Hwang, and filmmaker Alice Masters.
Since the trip I've been trying to work out how best to document it. I carried a GPS logger, a software defined radio dongle for recording AIS signals (thanks Jonty!), a GoPro and a camera with me. I'm particularly looking at how a software developer might explore supply chains, as opposed to a writer or photographer or filmmaker or artist.
So far I've done slideshows about the experience. I've posted a few photos to flickr, but there are far better photographers on the trip posting nicer images. I've stuck a crude timelapse on vimeo, but Toby has a whopping 4k ship timelapse on YouTube. I've written a blog post about Yiwu Market, but Tim has covered Yiwu as part of his BBC series about the journey. So what else can I contribute?
Postcards is my answer. Small pieces, frequently posted. The format will fluctuate from photos & videos to stories & data visualisations. Think less like Rose George's Ninety Percent of Everything, and more like Matt Sheret's The Bureau of Small Observation.
It's mostly going to be anecdotes and half-remembered details. I didn't record conversations and I lost one of my notebooks somewhere in Yiwu. Conversations will be paraphrased and recalled from memory. It certainly wont be Proper Journalism. But there will be lots of shipping containers.
Anyway, sign up to the newsletter or subscribe to the RSS feed if that sounds like your thing.