Postcards #2: Last Voyage
Jan 14, 2015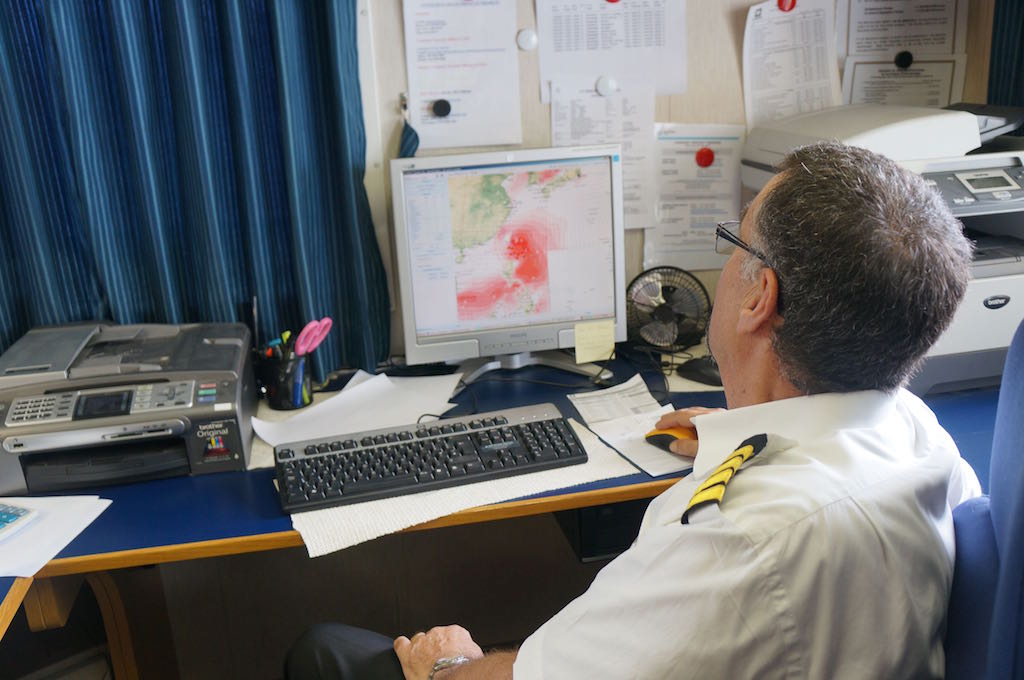 "I'm excited about this week, do you know why?" asked the Captain as we enter his office for the first time. He stands up from the desktop computer where he's responding to emails. White crisp shirt with epaulets of black and four gold stripes. Polished shoes. British accent. Firm handshake.
"Because you've got passengers? New people to talk to?" we volunteer. Maersk don't carry passengers aboard their cargo ships normally, but somehow Unknown Fields has wrangled four of us aboard the Maersk Seletar. I'm not entirely sure how. I'm holding the bundles of paperwork and certificates needed to come this far. Medical examination results. Vaccination certificates. Criminal background check.
"That's not it. I'm excited because when we get to Hong Kong I'm getting off the ship with you. I'm retiring. This is my last voyage."
Captain Argent has been doing this since he was a teenager. Starting as an apprentice out of school he worked his way up the ranks to Captain. He's never left the company, but the company has changed around him. The decline of passengers travelling by sea due to air travel. The move from breakbulk cargo to containers. Rebranding and company acquisitions, from Cunard White Star to P&O to P&O Nedlloyd to Maersk. The Seletar still carries containers bearing the defunct Nedlloyd branding.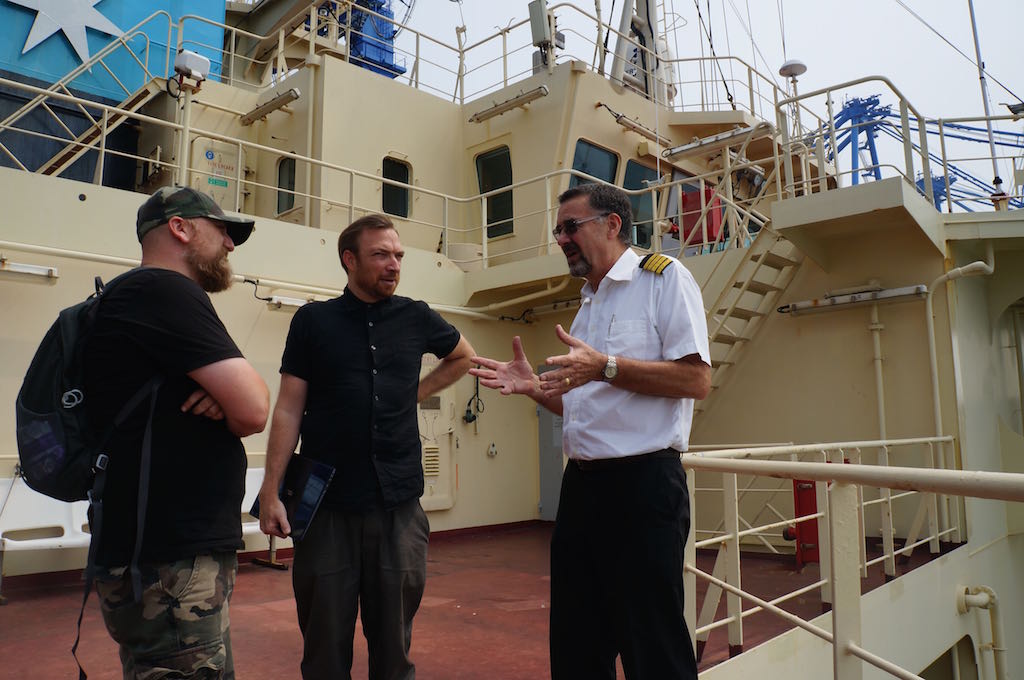 "We were going to do one more after this, but it would mean crossing the Pacific in winter."
We? He introduces us to his wife Helen, joining us from the adjoining Master's Quarters. She also lives aboard. They spend three months together at sea, then three months at home near Liverpool. She's spent almost as much time at sea as the Captain, apart from when she was raising their children while working as a midwife.
They both have plenty of stories to recount about life at sea. They start with telling us about the last voyages of other Captains they've encountered. The one who's moorings broke in port, the entire ship being blow across the harbour into the breakwater. The one who failed to pay attention on the bridge and ran into an island a mile long before getting a job with the salvage company recovering the vessel he ran aground.
The Captain shows us the weather forecast for the week ahead. A typhoon predicted to sweep across Taiwan then north towards our course. Hopefully not all last weeks at sea are eventful. We don't dwell on the topic.
"Come on, give me the keys. Let's go show them the view" interjects Helen, leading us one floor up to the ship's bridge above.