HSBC Archive Visit 2012
Feb 20, 2013
There's no phone signal. We're in a big metal box, an accidental faraday cage, inside a standard looking warehouse on an industrial estate on the edge of London. The neighbouring units are delivery companies, double glazing, timber. The usual. Company signs that end in "and sons". This warehouse however has no sign.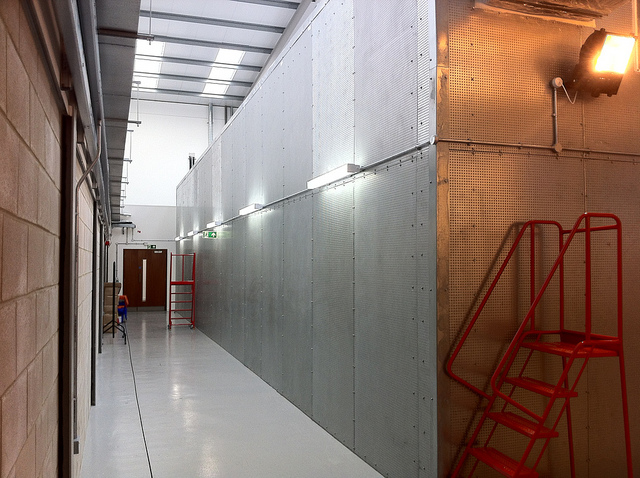 The big metal box is the new HSBC archive that Aden is showing us around. Historical documents about the company are stored in rolling stacks. Lots of paper. Letters, meeting minutes, press clippings, old ledgers. Not customer accounts but the history of the company.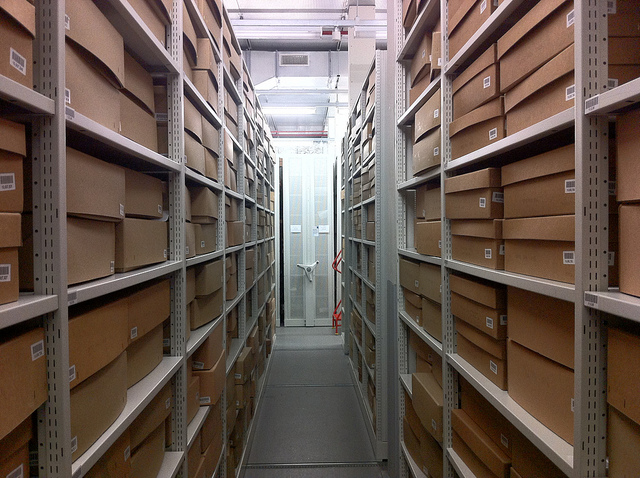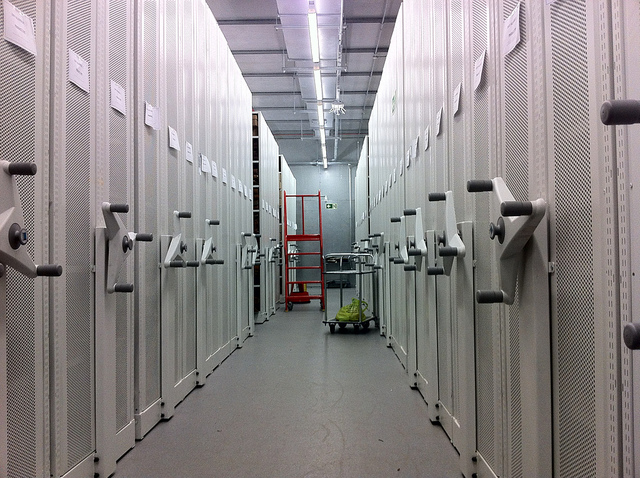 We're shown a nice selection of documents about the history of computers and calculators in the organisation.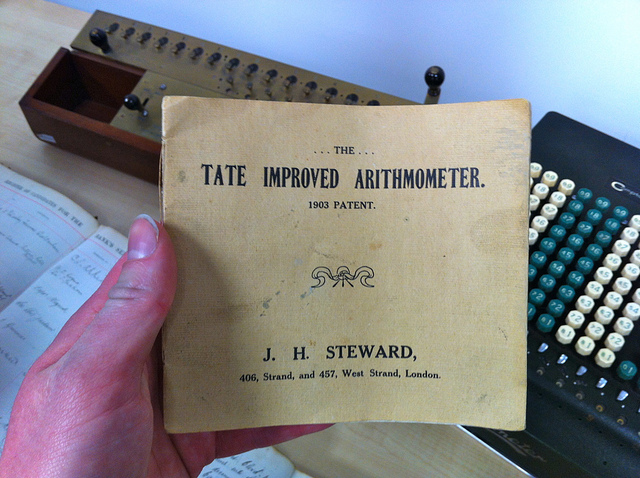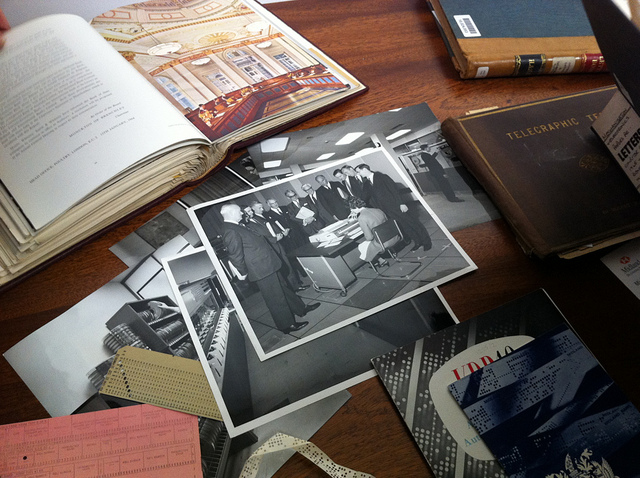 There are also various oddities. Things that don't fit in to the collection, but are too interesting to throw away. Ceremonial swords. Golden dragons.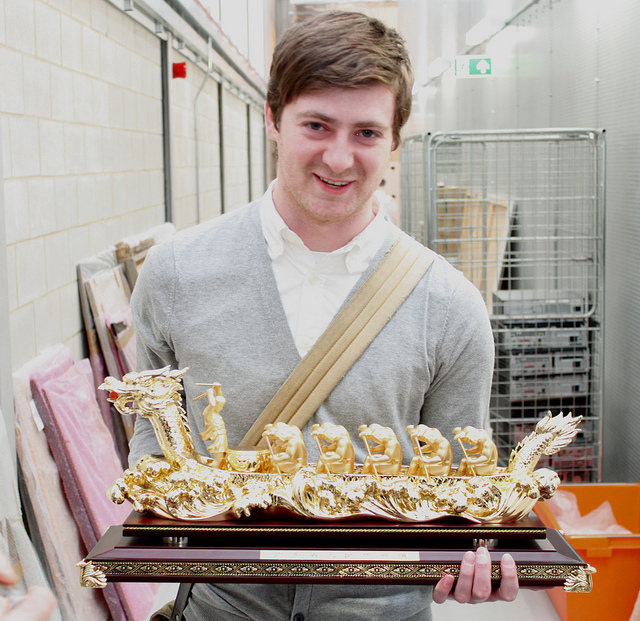 The big metal box is designed for keeping the collection safe and is full of sensors that monitor the environment, maintaining the correct temperature and humidity. It's hooked up to an argon-nitrogen fire suppression system to protect it from fire. Best not to be inside when that is triggered.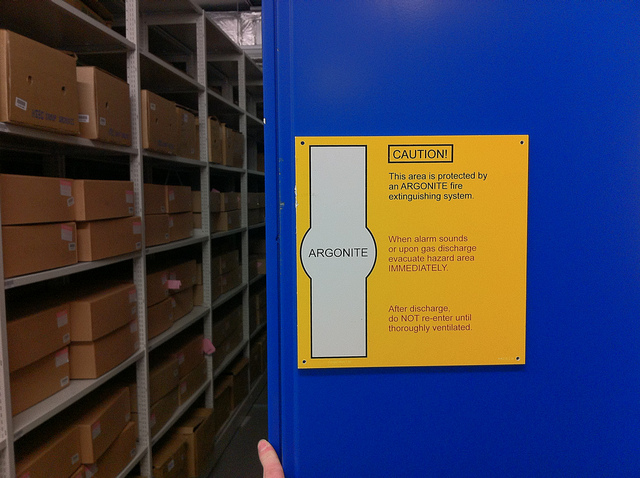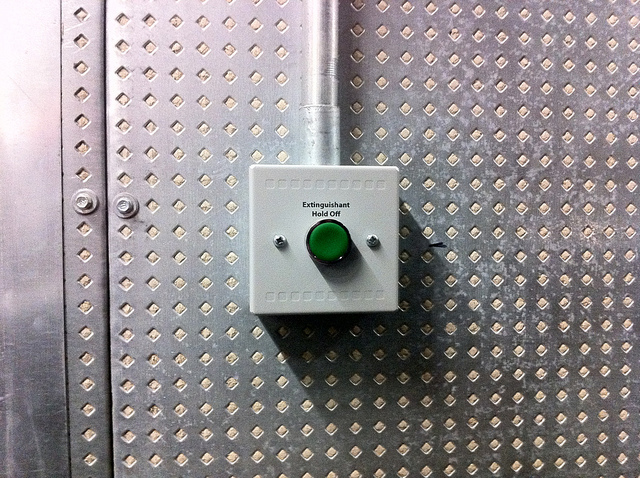 Despite being a newly opened archive there isn't much free shelf space. They anticipate most new archive material will be digital instead. The main challenge currently is figuring out how to preserve digital material. They're building a system that will keep a copy of the original file in the original format whilst also keeping it's contents in a form which can still be opened in the future, such as when they no longer have a working computer with the correct version of Office.
This is taking time. This kind of archive software does not exist yet so must be created from scratch and be designed to last. They estimate they've already missed a decade or so of material because the company went digital before the archive knew how to preserve the material. And this is only one company archive. I imagine there are many archives around the world with a similar 'missing decade' in their collections.
Why not print the digital material onto paper and preserve it that way? Seeing as they already know how to keep paper for a long time. We're told by James, one of the archive team, that this wouldn't be a valid preservation. They seek to keep the original artefact as it was used, even if the original item is some data on a hard drive somewhere.
It was a nice afternoon chatting with friendly archivists trying to grapple with digital preservation. If you would like to see more Aden has some photos on his flickr, as do I.