Quarternote 2015 Q1: Factories, drones, postcards
Apr 29, 2015
A busy start to 2015, in particular in the last month as I've been working with Metis getting their show World Factory ready for its debut.
World Factory by Metis
World Factory is a performance exploring garment manufacturing in China, directed by Zoë Svendsen and Simon Daw. As reviewer Glen Pearce puts it:
"Part theatre, part documentary, part adventure game, World Factory is as varied as the garments these factories produce. It's also one of those productions that so closely engages its audience in a specific and personal moment that any attempt to capture that essence on paper is never going to fully explore the piece without entering into spoilers."
I've written the software for that 'part adventure game' bit that the performance wraps around. It involves barcode scanners and other familiar bits of fashion retail paraphernalia. I shan't say too much about it until after the run. For now you'll have to go see it for yourself. It's engaging, critical, and manages to combine Lady Gaga and Deng Xiaoping in ways I never expected.
World Factory is performing at the New Wolsey Theatre in Ipswich until 30th April, and at the Young Vic in London 11th - 30th May.
Drone Aviary by Superflux
Drone Aviary by Superlux is now exhibiting at the V&A as part of All Of This Belongs To You. The project "imagines a future where drones are as common as birds", giving us "a glimpse into a near-future city co-habit with 'intelligent' semi autonomous, networked, flying machines".
I helped out last year in the earlier stages of Drone Aviary, working out how to control multiple UAVs in close proximity to each other. Poking at MAVLink and ArduPilot to find their grain and limitations & creating an interface in three.js to choreograph them. With the side effect of making pretty 3D models of flight paths.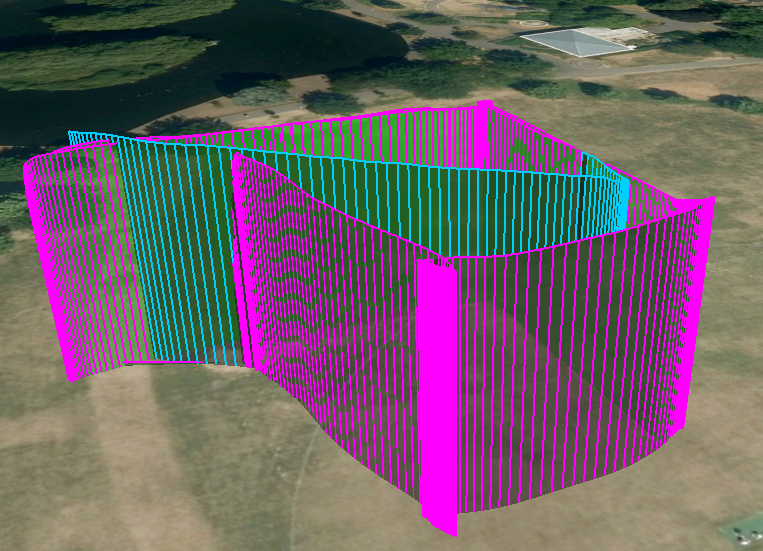 It's great to see the project now unveiled to the public, after a lot of hard work from a lovely team. All of This Belongs to You is at the V&A until 19th July, and also includes the destroyed Guardian-Snowden laptop, a selfie-stick and James Bridle's Five Eyes.
Talking About Containers
In January I started writing Postcards from a Supply Chain, a serialised newsletter/blog thing based on last year's Unknown Fields expedition. It's since been syndicated by How We Get To Next, the publication about invention and technology backed by the Bill & Melinda Gates Foundation and Knight Foundation, continuing from the Steven Johnson book & PBS/BBC TV series How We Got To Now.
The project was also critically poked at by Strange Telemetry at Global FUTR Lab. The workshop was supported by Future Everything & British Council, which brought an international group from various disciplines together to think about the future and showcase our work.
Future Everything kindly printed a newspaper version of Postcards for festival attendees too.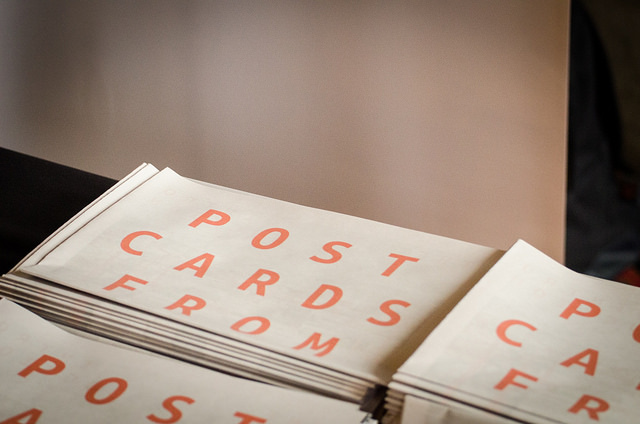 Elsewhere I've spoken about containerisation (not that kind) at the Docker London meetup, popped over to Oslo for a guest lecture at AHO and done a standup comedy thing about face recognition algorithms at Nesta's FutureFest.
So yeah, busy, but in a good way.
Next
Now I'm on to two short R&D projects, both exploring IoT products but in very different ways from each other. And a bit of writing work, which isn't something I would have predicted a year ago.
I have some freelance availability over the next few months. If you know of any interesting projects that involve computers and the internet and the like, do get in touch.