Yearnote 2015
Jan 1, 2016
2015, the year where I started a design studio, wrote about shipping containers and got photographed by Google streetview three times.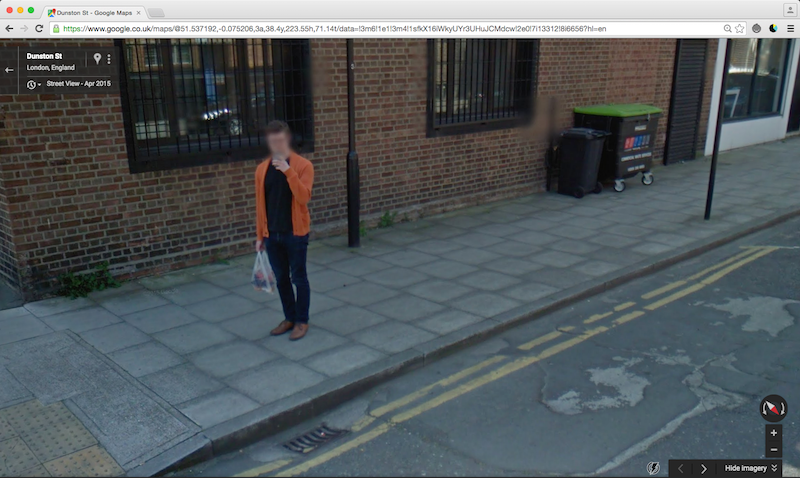 Postcards
I started the year writing down bits I could remember of my holiday on a container ship as a blog/newsletter. It helped me get comfortable with writing. Turning thoughts into words for others no longer feels like an impossibly hard thing to do. There are nine posts so far, there'll probably be twenty or so by the time I'm finished.
Postcards ended up being syndicated by How We Get To Next and got me involved in Strange Telemetry's Global FUTR lab workshop at Future Everything, supported by British Council. Plus Future Everything printed it out as a newspaper for the conference's attendees.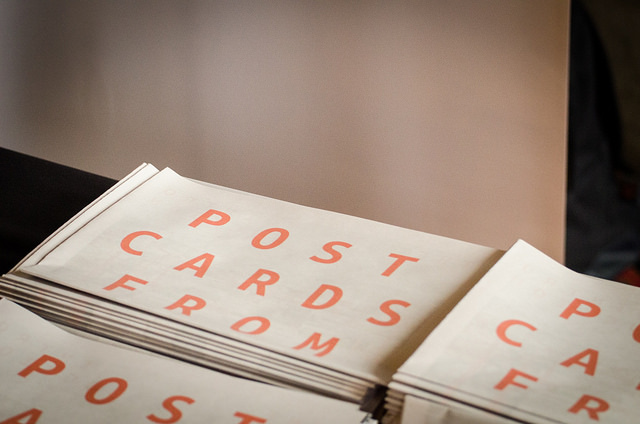 World Factory
World Factory was a performance at the Young Vic and New Wolsey theatres exploring garment manufacturing in China, directed by Zoë Svendsen and Simon Daw. As reviewer Glen Pearce put it:
"Part theatre, part documentary, part adventure game, World Factory is as varied as the garments these factories produce. It's also one of those productions that so closely engages its audience in a specific and personal moment that any attempt to capture that essence on paper is never going to fully explore the piece without entering into spoilers."
I wrote the software and made some hardware for that 'part adventure game' bit of the performance. It involved barcode scanners, receipt printers and other familiar bits of fashion retail paraphernalia. The show got its run extended and got a favourable review from Channel 4's economics editor Paul Mason. Most importantly the technology disappeared: the audience and reviewers hardly mentioned it and instead focused on the performance.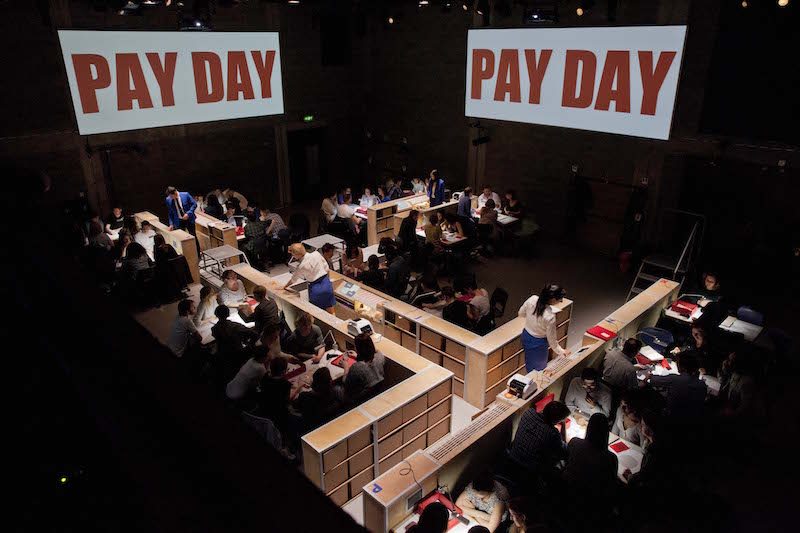 Networks of London
I was fortunate to get to work with Ingrid Burrington on a new piece for Somerset House's Big Bang Data exhibition.
It takes Ingrid's Networks of New York infrastructure field guide as a starting point. We spent a week exploring London's network infrastructure. The end result has two parts: a take-away printed guide to three places in London and crazy-wall of our research process.
Somerset House have a short film following part of our research.
Buckley Williams
In October Nat and I launched Buckley Williams, our new tiny studio for digital research and prototyping. We're building things for people and organisations, helping them decide what to build in the first place, and figuring out how to communicate what they're doing. Matt Webb described it as an invention studio, a term which is growing on me.
So far we've been doing a material exploration into wireless power, experimenting with ways of representing poems and building functional early-stage prototypes of internet-connected products. Plus we're taking part in Near Now's studio program, one of Arts Council and Innovate UK's Arts & Technology Pilots.
Before Christmas we looked in to GPS and positioning systems, something we ended up turning into a data visualisation Christmas card.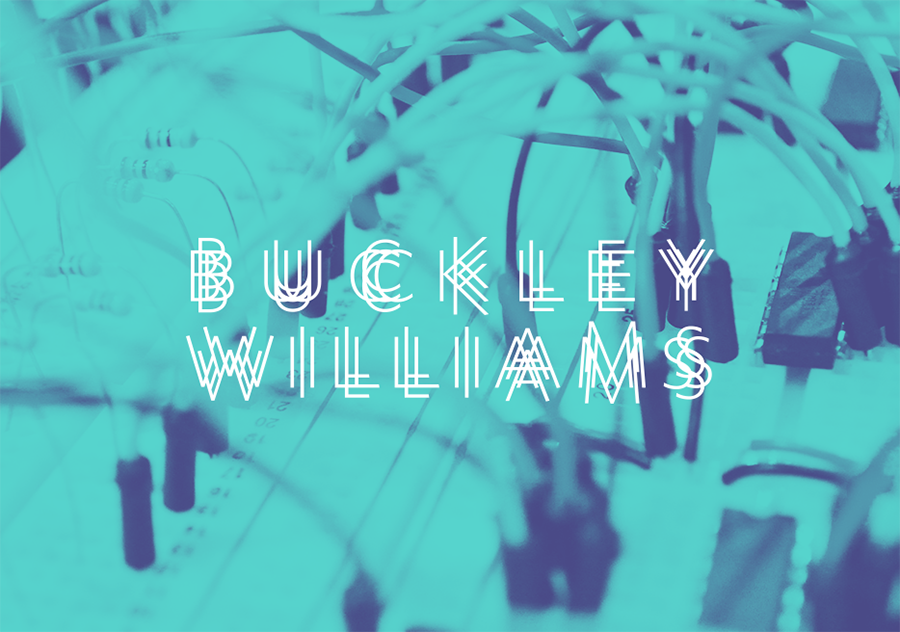 Smaller Projects
A handful of small side projects, including a thing for watching the General Election votes being counted and a single-serving webpage dedicated to the STEREO space probes. I think I would like to make more small things in 2016.
Infrastructure Club
Jonty and I started a small ad-hoc thing called Infrastructure Club. It's mainly a Slack where people post links to infrastructure news and events that they find interesting. Occasionally there are field trips, like when Paul kindly hired a minibus and drove a bunch of people to see the Denge Sound Mirrors.
At some point in the future we'll arrange some talks about infrastructure.
Public Speaking
I dialled back on public speaking in 2015. Partly because I find it takes me a lot of time to prep a talk, and partly because I felt I was repeating myself.
I gave a guest lecture at AHO and a talk on containerisation at the Docker London meetup. I also took part in NESTA's My Other Future which resulted in delivering a short stand-up set at FutureFest, while Vivienne Westwood interviewed Edward Snowden in the room next door.
I'm going to see about telling some new stories in 2016. I quite enjoy how delivering a talk forces me to think through a topic and condense it, making my thoughts on it more concrete.
Visiting
Standing on a rather tall crane at London Gateway port with Matt Gray & Tom Scott. Walking under the Thames in a new Crossrail tunnel. Hopping back and forth over the Dutch-Belgian border in Baarle-Nassau/Baarle-Hertog. Getting a recreational MRI scan done. Walking up Mount Snowdon to find a man with a Google Streetview backpack at the top.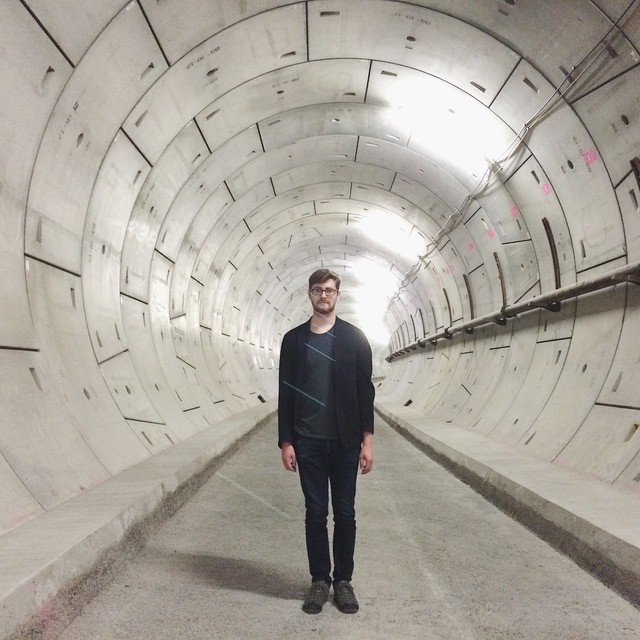 2016
That was 2015. 2016 is going to be focusing on Buckley Williams. Using the studio as a structure to help people solve their problems, explore new technologies and make nice things. I'm looking forward to it.
Previous Yearnotes: 2014, 2013, 2012
2015 Yearnotes & Year in Reviews by others: Alice Bartlett, Jay Owens, Rachel Binx, James Bridle, Justin Pickard