Blurring The Lines: Sound Can
Oct 2, 2014
Commissioned by Watershed for British Council's Blurring The Lines exhibition, Sound Cans allow exhibition visitors to listen to interviews with featured practitioners.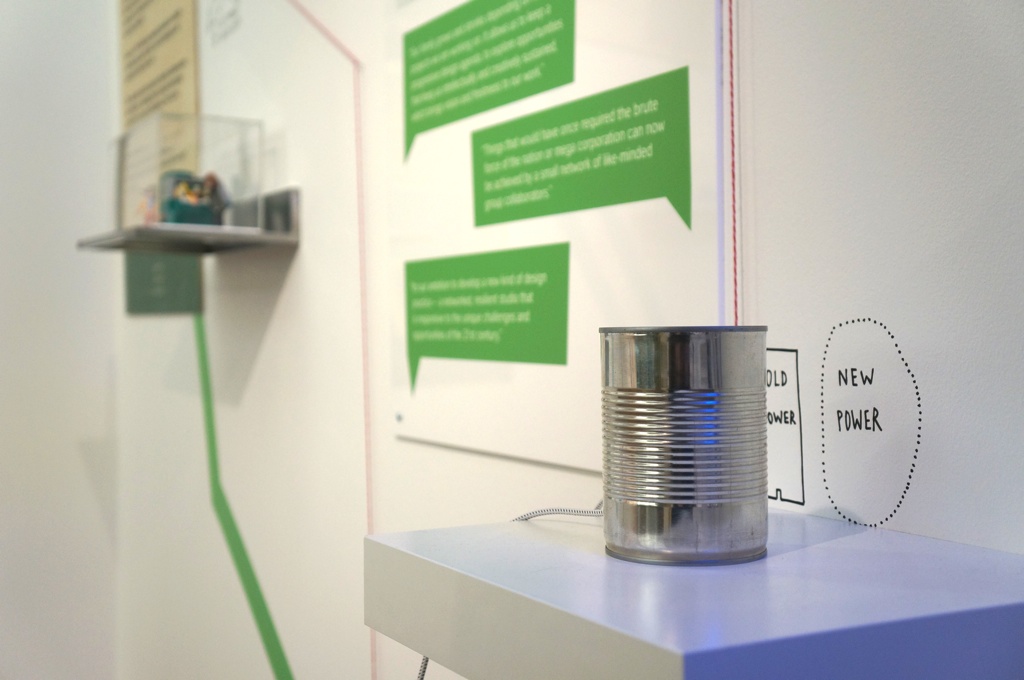 Using accelerometers and an Arduino Lilypad they sense when they are picked up & automatically start playing interviews with an MP3 audio decoder chip. The tin can telephone aesthetic offers an alternative to the headphones traditionally used for audio in galleries, fitting in the with exhibition's focus on DIY culture. Fabric cables and laser cut plywood complete the look.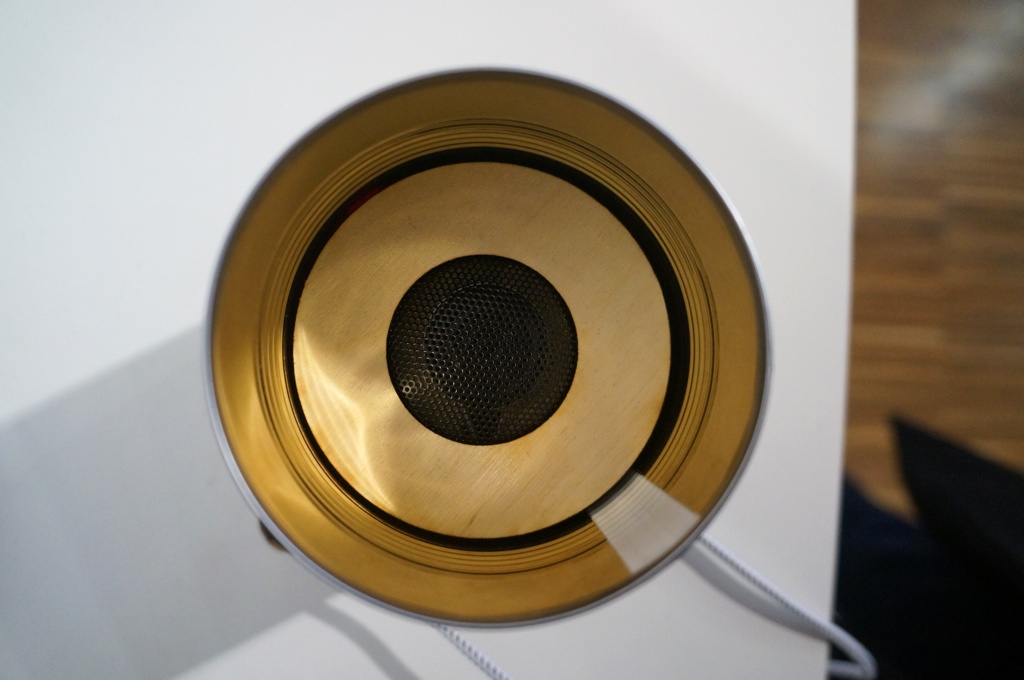 The exhibition runs until December 19th at the British Council in London, including Sound Can interviews with Anab Jain, Tom Tobia and Elena Fortes.